---
Whilst the cutting-room floor may not sound like the most likely source of inspiration, Two Good Co is turning fabric scraps into beautiful, functional blankets, enhancing their environmental footprint and offering customers a greater sense of purpose.
Australian social enterprise Two Good has teamed up with New York Times best-selling author Sarah Wilson to create a series of stunning Merino wool throws, with the initiative stemming from both eco and social goodwill. Two Good supports women fleeing domestic violence through a buy-one-donate-one system; for each product sold, another will be donated to a women's shelter during the winter months.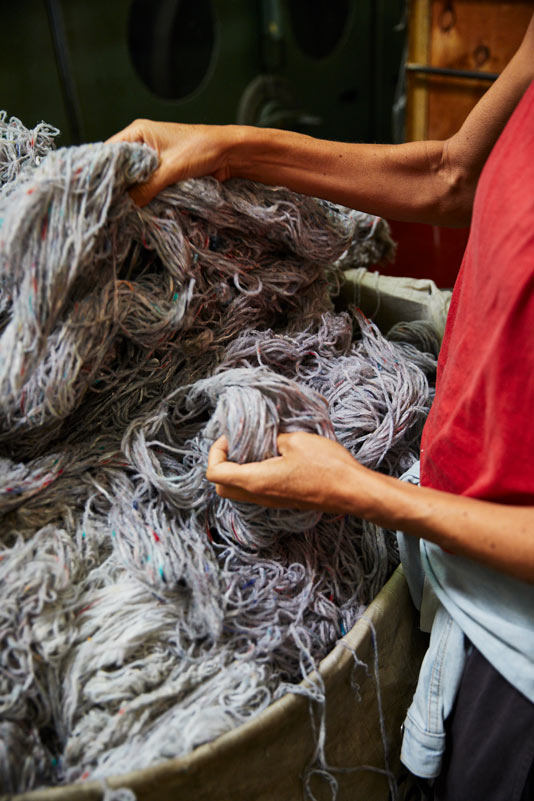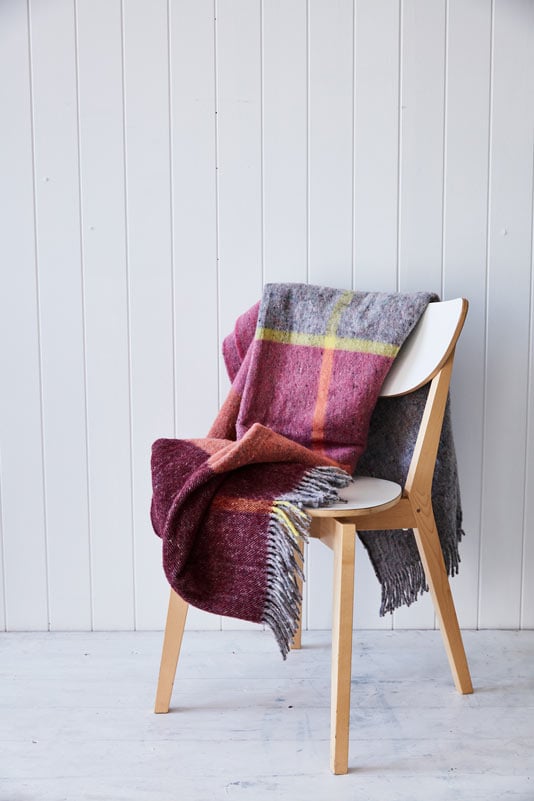 Two Good's Australian Merino wool throws made from recycled wool yarn.

Commitment to functional design and use of eco-friendly materials is also key to the Two Good ethos. The Sarah Wilson-designed throws are manufactured by Launceston-based Waverley Mills, which is Australia's oldest working textile mill. Using wool off-cuts and seconds wool blankets which are shredded, spun and blended with super-soft Australian Merino wool, the colour of each batch of spun yarn is the unique result of the offcuts available for recycling. The blankets give existing products a second lease of life whilst generating long-term use for new customers.
"With an estimated garbage truck full of textiles being landfilled or burnt every second, Two Good Throws is proof that you can create a beautiful, functional item using existing materials," explains Two Good founder Rob Caslick.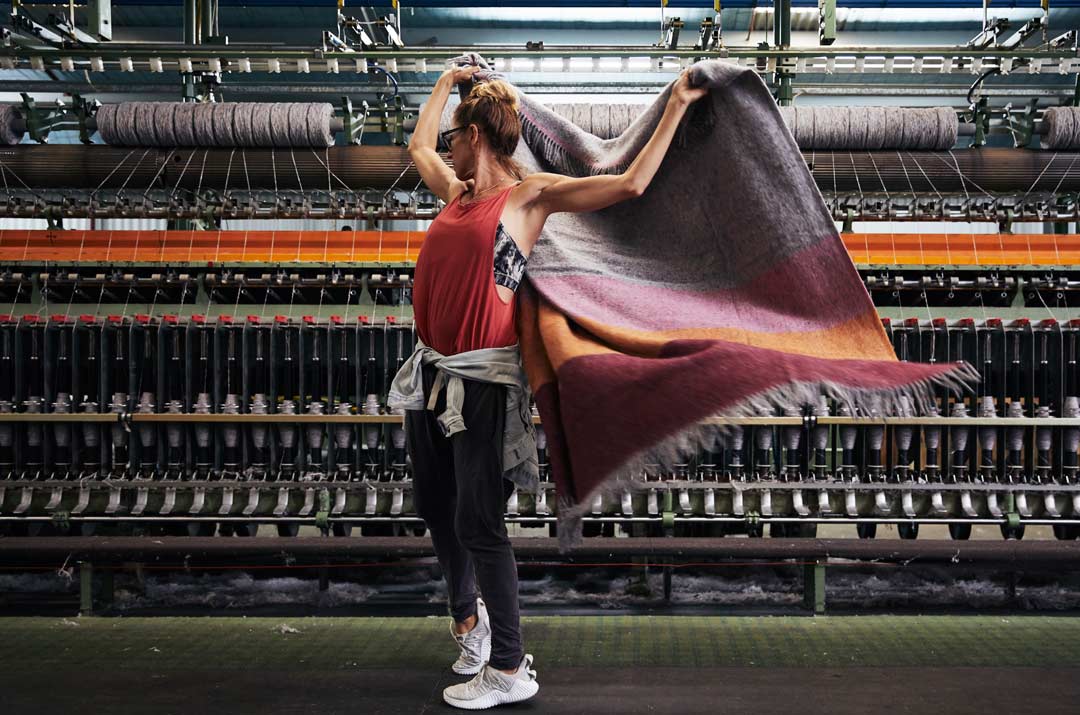 Sarah Wilson has designed the latest Merino wool throws for Two Good.

100% natural, renewable and biodegradable, Australian wool provides a responsible choice for today's conscious consumers. "The Sarah Wilson x Two Good x Waverley Mills recycled throw is not only a versatile and environmentally sustainable product working towards minimising landfill, it's a great looking functional item," explains Waverley Mills CEO Andrew Cuccurullo. "The wool used in this product is recycled from offcuts and waste fibre surplus from blanket or throw production in our Launceston mill. It still maintains many of the excellent advantages of pure wool products including levels of moisture wicking, anti-microbial qualities, natural flame retardancy, durability, warmth and minimal care."
Wool provides the global apparel industry with the most reused and recyclable fibre out of all common apparel fibre types. At the end of its first life, wool is highly valued by recyclers, extending the 'use' phase of the raw fibre even further. Lifecycle Assessment (LCA) studies to date have assumed that at the end of a wool product's life, it is immediately disposed of in landfill, ignoring the level of reuse and recycling of wool garments and products. However, studies have identified a high donation rate of wool garments - about 5%, which far exceeds wool's 1.3% share of virgin fibre supply. There are also many recycling options for wool giving it a second and possibly third life, including use for industrial and automotive insulation because of wool's inherent flame resistance and acoustic insulation characteristics.
Machine washable and available in hues of either pink or blue, each Two Good throw is numbered so you can track where your other throw has gone, allowing the customer to become part of the Two Good narrative.
Available to purchase online via Two Good, the limited-edition collection offers warmth for all this winter.