通过在国际纺织和时尚产业的广泛关系网络,我们进一步突出了澳大利亚羊毛作为极致的天然纤维和奢侈品服饰的首选原料的地位。Woolmark 标识是全世界最受认可和尊敬的品牌之一,保证提供的是最高的质量,从农场到成品的整个过程都代表着开拓卓越和创新。
The Woolmark Company(国际羊毛局)是澳大利亚羊毛发展公司的子公司,澳大利亚羊毛发展公司是一个对澳大利亚羊毛全球供应链进行研究、开发和营销的非盈利机构,代表了大约6万名为企业提供资金支持的牧羊者。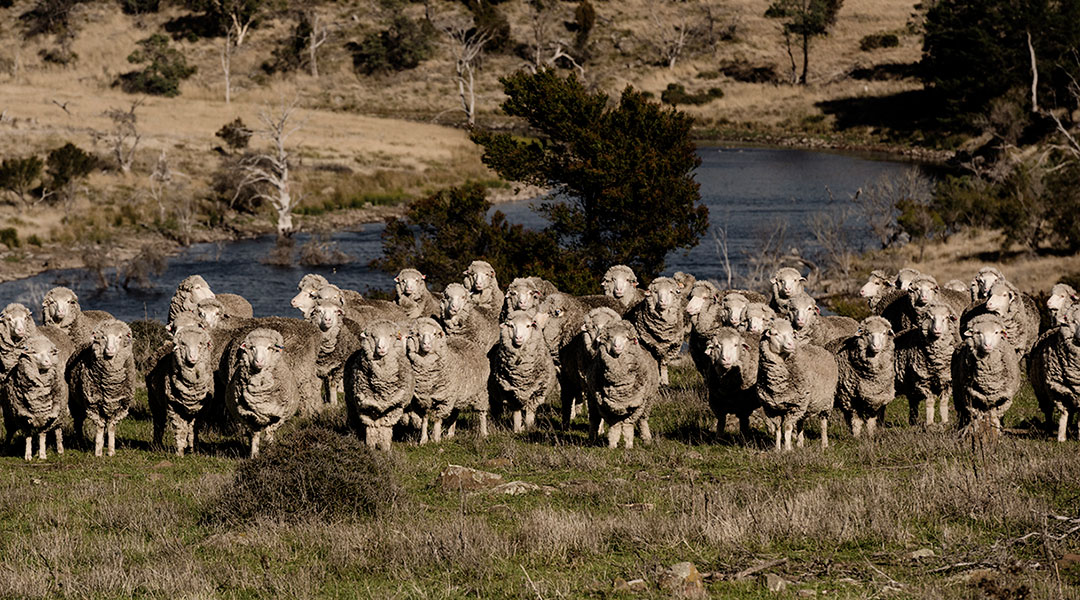 1964年,标志性的Woolmark符号诞生了。它的目标:作为它所装饰的每一件羊毛产品的独立质量保证-迄今为止,超过50 亿的产品把Woolmark品牌变成全世界最知名的纺织品质量品牌和羊毛含量标签。作为羊毛的全球权威机构,The Woolmark Company(国际羊毛局)与各层次的纺织和时尚产业合作,开发更好的羊毛纺织品和促进消费者需求。The Woolmark Company(国际羊毛局)和时尚界的关系也让我们具有培养时尚设计方面新人才的优势。
在19世纪30年代,世界上一些顶级的羊毛生产国家决定,为了他们的最大利益,要在全球范围内推广他们的产品。澳大利亚负责此事,1936年牧羊者投票决定对每一包产品征收6便士的税,这些资金被用于研究和推广。之后,1937年的7月,国际羊毛宣传与研究秘书处成立了——之后很快被重命名为国际羊毛秘书处(IWS)。总部位于伦敦,至19世纪50年代中期,IWS在每个主要的羊毛生产国家设立了办公室
第二次世界大战期间,一个新的竞争对手出现了,那就是合成纤维,到了19世纪60年代,尼龙、聚酯、丙烯酸很快成为了家喻户晓的名字。为了对抗非天然纤维的兴起,IWS 澳大利亚总经理 William Vines 设计一个保证纤维含量和羊毛质量的独特标签。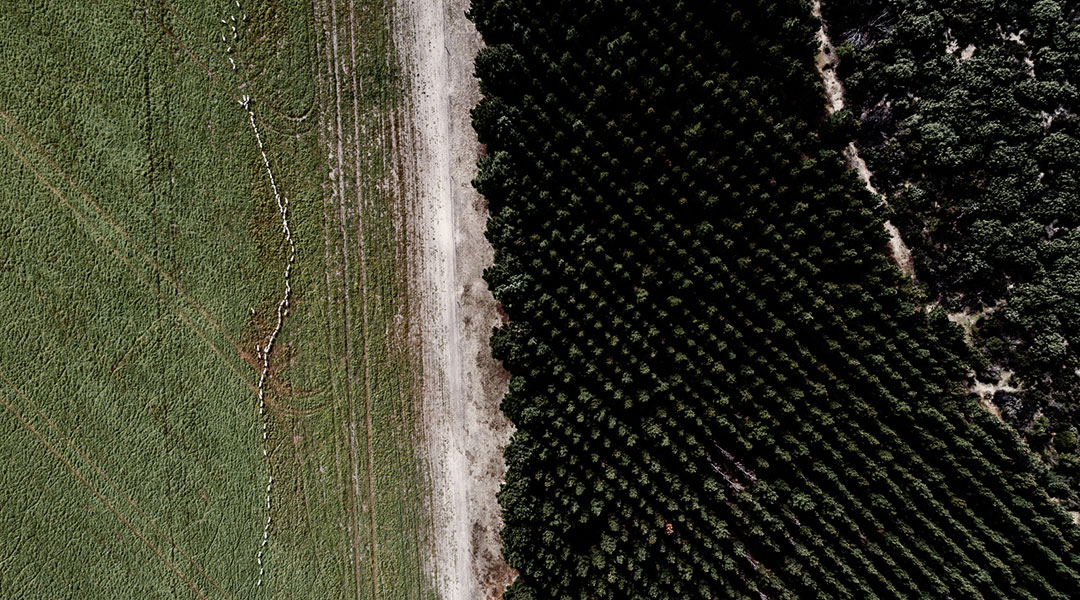 1970年,澳大利亚创下了1.8亿只羊的记录,在之后的的几年内,自朝鲜战争爆发后,羊毛出口首次突破10亿美元大关。不过澳大利亚似乎很享受骑在羊背上的感觉,澳大利亚羊毛公司成立于1973年,是一家单一的以市场为导向的机构,为了促进研究、推广和营销活动。
澳大利亚羊毛研究与促进机构(AWRAP)成立于1993年12月。1994年,AWRAP 和IWS的经营活动合并,变为一个机构,受AWRAP 管理。由于 IWS名称的变化,TWC于1997年成立了。2001年,AWRAP 转变为一家公司法的公司,成为了澳大利亚羊毛服务有限公司(AWS)。AWS是两家子公司的控股公司:澳大利亚羊毛发展有限公司(AWI)和 TWC。
2002年,AWI 与AWS分离,成为一家完全独立的公司。AWI 和TWC都维持他们最初的责任——AWI负责投资研发项目,TWC 促进澳大利亚羊毛和 Woolmark 以及其他相关品牌的商业发展。2007年,AWI 收购了 TWC,从AWS购买了Woolmark 品牌。从那之后,AWI有了研发、营销和提供行业服务的责任。TWC 继续确保Woolmark 标志在全球家庭中和公司的标志性。
Our story
我们的工作
作为一家非盈利机构,我们与澳大利亚的 60,000 多位牧民合作,开展澳大利亚羊毛的研究、开发和认证工作。我们通过以下方式鼓励并团结整个供应链:
沟通、激励和教育
保证羊毛纤维品质
与志趣相投的品牌合作
捍卫羊毛纤维的生态美誉
企业精神
我们的动机
Connected by the common thread of Australian wool, we work to create positive change through open and honest conversations across the entire supply chain.
我们的企业精神
合作
我们与志趣相投的设计师和品牌合作。我们致力于帮助我们的品牌与供应链合作伙伴,帮助他们在所有经营领域——从羊毛纤维的采购到服装制造——承担起相应的责任。
最新合作
Afghanistan
Albania
Algeria
Argentina
Armenia
Australia
Austria
Azerbaijan
Bahrain
Bangladesh
Belarus
Belgium
Belize
Bolivarian Republic of Venezuela
Bolivia
Bosnia and Herzegovina
Botswana
Brazil
Brunei Darussalam
Bulgaria
Cambodia
Canada
Chile
China
Colombia
Costa Rica
Croatia
Czech Republic
Denmark
Dominican Republic
Ecuador
Egypt
El Salvador
Eritrea
Estonia
Ethiopia
Faroe Islands
Finland
France
Georgia
Germany
Greece
Greenland
Guatemala
Honduras
Hong Kong SAR
Hungary
Iceland
India
Indonesia
Iran
Iraq
Ireland
Israel
Italy
Jamaica
Japan
Jordan
Kazakhstan
Kenya
Kuwait
Kyrgyzstan
Lao PDR
Latvia
Lebanon
Liechtenstein
Lithuania
Luxembourg
Macao SAR
Malaysia
Maldives
Malta
Mexico
Mongolia
Montenegro
Morocco
Nepal
Netherlands
New Zealand
Nicaragua
Nigeria
Norway
Oman
Pakistan
Panama
Paraguay
Peru
Philippines
Poland
Portugal
Principality of Monaco
Puerto Rico
Qatar
Romania
Russia
Rwanda
Senegal
Serbia
Serbia and Montenegro (Former)
Singapore
Slovakia
Slovenia
South Africa
Spain
Sweden
Switzerland
Syria
Taiwan
Tajikistan
Thailand
Trinidad and Tobago
Tunisia
Turkey
Turkmenistan
U.A.E.
Ukraine
United Kingdom
United States
Uruguay
Uzbekistan
Vietnam
Yemen
Zimbabwe
Australia
邮寄/办公地址
Level 3, 24 York Street, Sydney NSW 2000 GPO Box 4177, Sydney, NSW, Australia 2001
F: +61 2 8295 4100
媒体/公关查询
Beijing, China
邮寄/办公地址
Rm.1040, 10/F South Tower, Beijing Kerry Centre, No.1 Guang Hua Road, Chao Yang District, Beijing, 100020 China
F:
媒体/公关查询
Benelux & Northern Europe
邮寄/办公地址
Torenallee 20, 5617 BE Eindhoven, The Netherlands
F:
Czech Republic (Agent)
邮寄/办公地址
Sedlakova 53 602 00 Brno Czech Republic 
F: +420 5 43 23 66 34
France
邮寄/办公地址
The Woolmark Company, 3 rue du Quatre Septembre, 75002 Paris
F:
媒体/公关查询
Germany & Northern Europe
邮寄/办公地址
Im Goldacker 7, D-50126 Bergheim, Germany
F:
媒体/公关查询
Hong Kong SAR (China)
邮寄/办公地址
Unit 1607 BEA Tower, Millennium City 5, 418 Kwun Tong Road, Kwun Tong, Kowloon, Hong Kong.
F:
媒体/公关查询
India
邮寄/办公地址
Unit 7-102, WeWork Zenia Building, Hiranandani Circle, Hiranandani Business park, Thane, MH 400607, India
F:
媒体/公关查询
Italy
邮寄/办公地址
Via Dell'Orso 16, 20121, Milano, Italy
F: +39 027 202 2737
媒体/公关查询
Japan
邮寄/办公地址
6F, Minamiaoyama City Building, 3-2-5 Minamiaoyama, Minato-ku, Tokyo, Japan 107-0062
F: +81 3 3497 5970
媒体/公关查询
North America (New York City)
邮寄/办公地址
Mailing Address only Woolmark Americas, Inc. 99 Hudson Street, 5th Floor PMB 6031 New York NY 10013 ***Please note: This is a mailbox address, not an office address.***
F:
媒体/公关查询
North America (Los Angeles)
邮寄/办公地址
1541 Ocean Avenue, Suite 200, Office 29 Santa Monica, CA 90401 Appointments are needed for visitation.
F:
媒体/公关查询
Serbia
邮寄/办公地址
Milorada Mitrovica 8, Beograd, 11118 Serbia
F: +381 1124 33 611
Shanghai, China
邮寄/办公地址
No. 5 Gao An Road, Xu Hui District, Shanghai, China 
F:
媒体/公关查询
Taiwan (China)
邮寄/办公地址
3F, No. 174, Section 2, Nanking East Road, Taipei, 10489 Taiwan
F: +886 2 2664 2631
Turkey
邮寄/办公地址
Levent 199 Binasi, Buyukdere Cd. No:199 Yan giris 34393 Levent, Sisli, Istanbul, Turkey
F:
United Kingdom
邮寄/办公地址
New Wing, Somerset House. The Strand, London, WC2R 1LA
F:
媒体/公关查询