---
At the New York outpost of Gagosian Gallery, the Belgian-born designer presented a series of wool looks that payed homage to his new base ("New York" was emblazoned across some of the knitwear), having taken up the top role of chief creative officer at Calvin Klein, but also delivered the sort of iconic shapes and concepts that fans have long loved him for.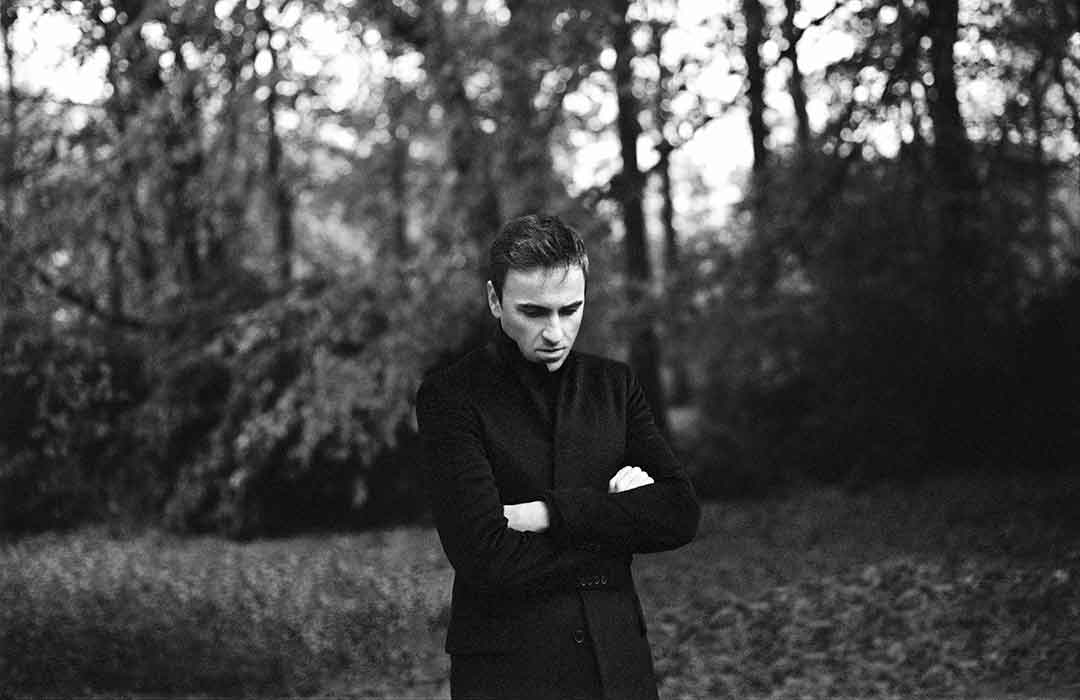 Designer Raf Simons, photographed by Willy Vanderperre.
As is his aesthetic signature, Simons took traditional menswear tropes and thwarted them, such as with tuxedo jackets cut into long-line coats, shoulder pads accentuating slimmed waists, and knitwear oversized in fit but cropped through the middle. The Woolmark Company partnered with the designer on the development of the collection, which features fine Merino wool jersey, wovens and knits sourced from some of the world's best fabric and yarn manufacturers including Manifattura SESIA and Olimpias Group.
Merino wool has always been an intrinsic element of Raf Simons' collections. "I appreciate that The Woolmark Company encourages brands to come up with innovative ways to work with Merino wool - a material that I love and often use in my own collections. It feels very natural for me to partner with The Woolmark Company to create something special using the finest wool in the world," explains Simons.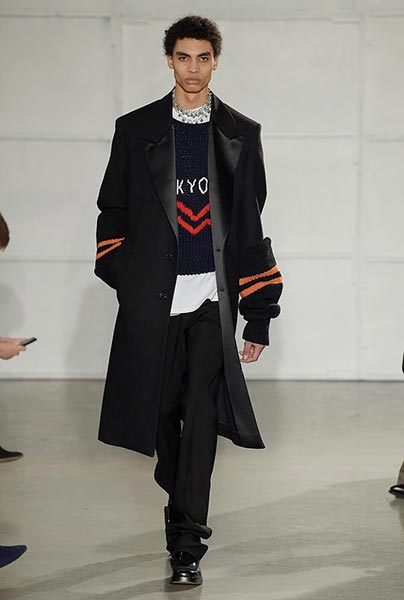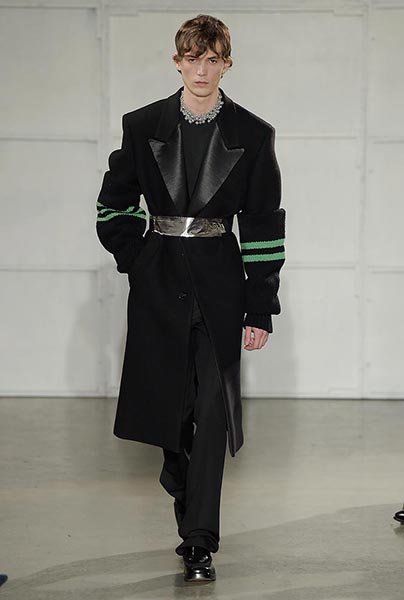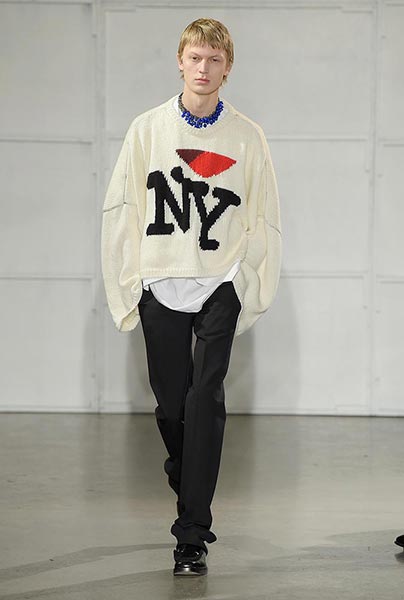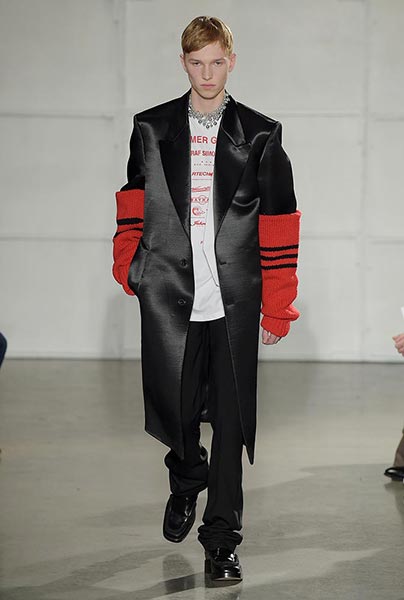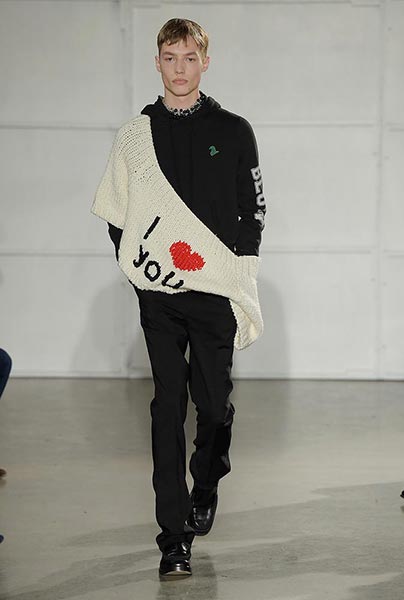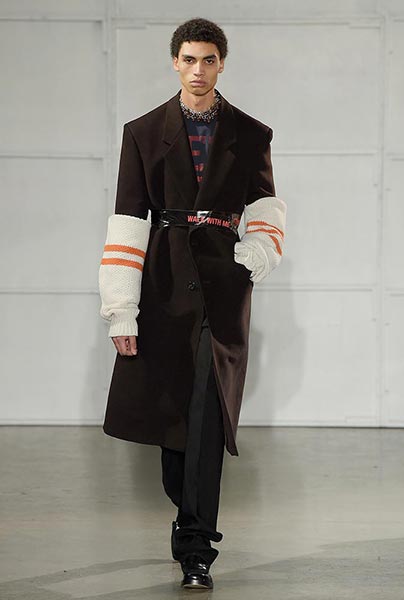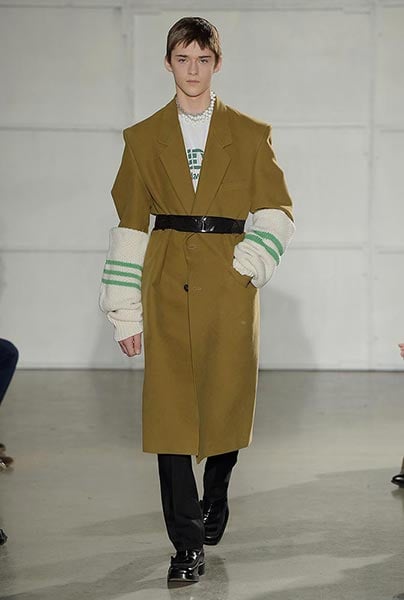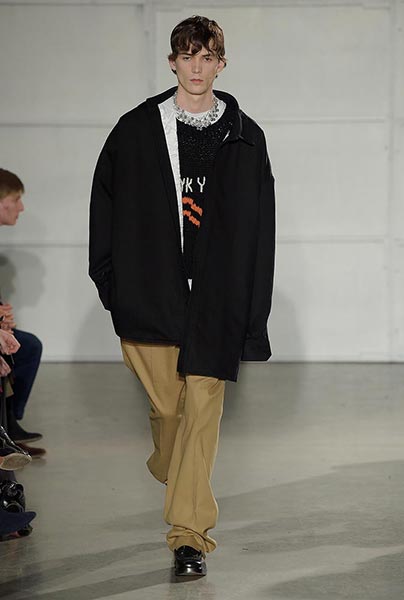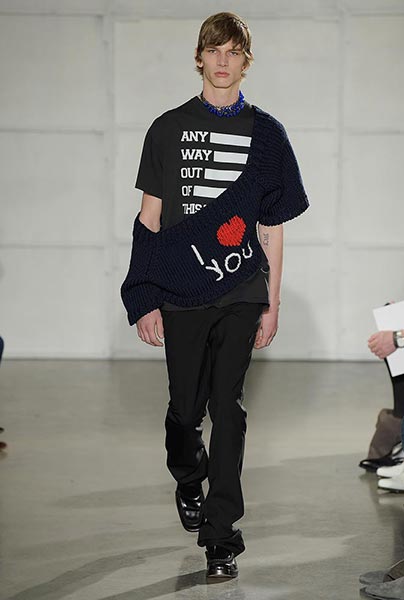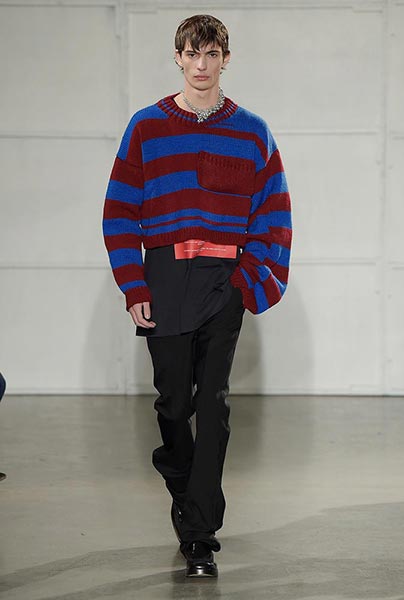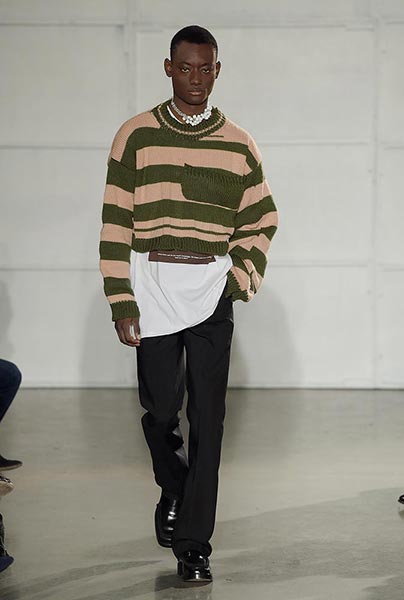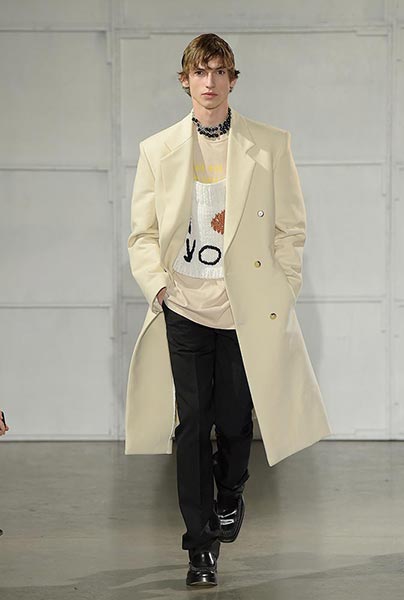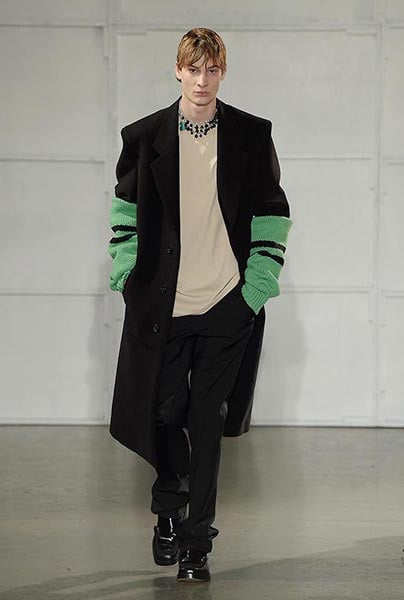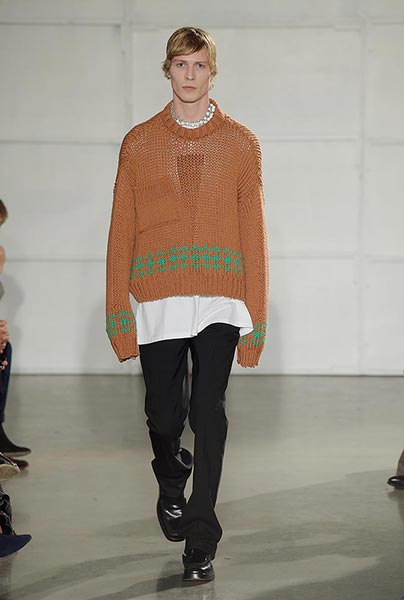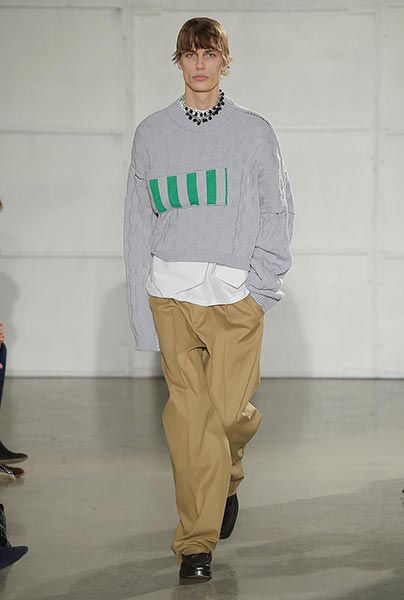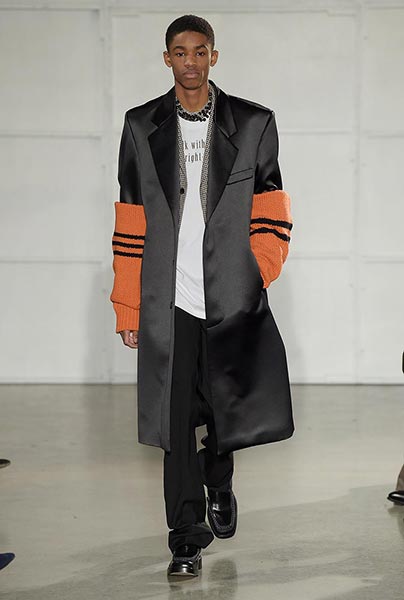 Raf Simons Fall/Winter 2017-18
"As the global authority on wool, one of the world's finest natural fibres, The Woolmark Company prides itself on partnering with designers that continually push the boundaries of contemporary fashion," says The Woolmark Company's Managing Director, Stuart McCullough. "Through our partnership with Raf Simons, one of the industry's most creative visionaries, we are able to demonstrate the distinct versatility of Merino wool far beyond its traditional positioning in the suiting market. Through his iconic work, Raf Simons will bring a newfound creativity to the world of wool."
The partnership marks the beginning of a longstanding relationship where The Woolmark Company will continue to work closely with Raf Simons' design team to support with innovations and sourcing of Merino wool.