---
Making pure Merino wool a core staple, renowned hat brand Helen Kaminski raises the stakes with a new sustainable direction.
Built on a heritage of craftsmanship and sustainability, Helen Kaminski proudly launches Pure Merino Wool as the hero of its Autumn/Winter 19 collection with The Woolmark Company. In an ode to its homegrown fibre, Helen Kaminski turns to Australian Merino wool as the Aussie hat label aims to ban fur from its collections by 2023.
Fur felt hats were traditionally thought to be the finest hats in the world. However, Helen Kaminski has worked with partners to innovate a new grade felt using Australian Merino wool that is comparable to the lightness, softness and finesse usually associated with fur felt hats. A 100% natural, renewable and biodegradable fibre, wool's eco-credentials make it the responsible choice for today's conscious consumer and a natural fit for Helen Kaminski's new direction.
"We needed an elevated ethical and sustainable option for our winter collection; traditionally hat makers use fur to create their most premium felt hats but this of course wasn't an option for us," said Helen Kaminski Head of Design Pernille Sejer. "We worked with our partners to find a material comparable in softness and finesse to fur that could be developed to create the finest of hats in the world and pure Merino wool was the obvious answer. And that's how our Ultra Fine Wool Felt hats were born. My design team are proud to be working with this innovative material and the customers are responding so well to it in store that it's proving to become a true staple of our winter collection."
Chosen for its renewability, innovation, wearable benefits and link to its home country Australia, the collection of eight Helen Kaminski women's hats and six KAMINSKI men's hats tell a story of personal authenticity and artisanal connection with Merino wool.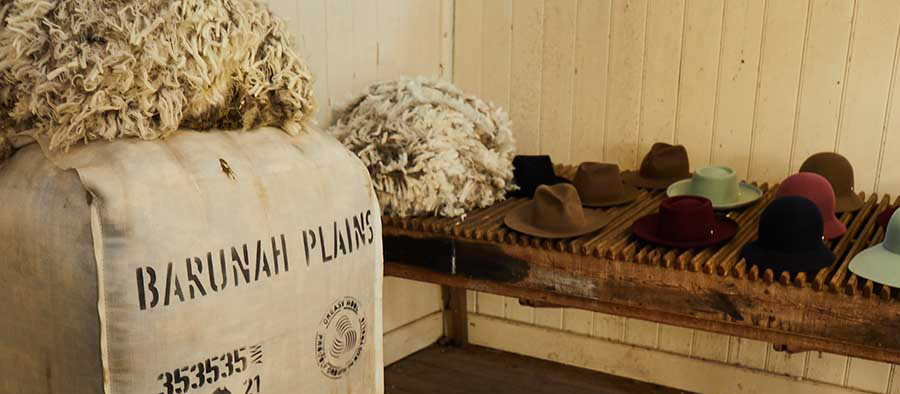 While Merino Wool has always featured in the Helen Kaminski winter collection, it's the innovative Ultra Fine Merino Wool Felt that is a standout this season; never before has the brand been able to felt this fine a fibre together resulting in a superior, refined, lightweight and soft felted hat. A true display of craftspersonship, these pieces have been handmade by artisan hatmakers in Europe who have been crafting the finest hats in the world since the 1800s. With nothing comparable found in the market, these Ultra Fine Wool Felt hats have a luxurious look and feel, and come with The Woolmark Company's Pure New Wool certification, destined to be the most superior and sustainable hat material in market.
The AW19 Pure Merino Wool and Ultra Fine Wool Felt hat collections will be in stores and online at Helen Kaminski retail locations globally, at select boutiques and premium department stores from mid-August.