Cooler weather calls for Merino wool with Sportscraft's latest Autumn/Winter collection, celebrating a time-honoured connection with Australian wool.
As we settle in for cooler weather, leading Australian brand Sportscraft continues its journey with The Woolmark Company. From classic coats to knitwear, the collection finds roots in the natural beauty of Australian Merino wool and the passionate woolgrowers who lovingly produce this 100% natural, renewable and biodegradable fibre.
Since 1964, Sportscraft has remained one of The Woolmark Company's longest-standing licensees. The latest Woolmark-certified collection celebrates design that is built to last, as well as the continuation of Sportscraft's bond with Australian wool. In recognition of the enduring connection between Sportscraft and the Australian wool industry, the collection also stars Merino woolgrower, Rosie Mitchell, from 'Kingslea' in Jugiong, New South Wales.
"Wool is the most beautiful, extraordinary and versatile fibre… There's nothing it can't do."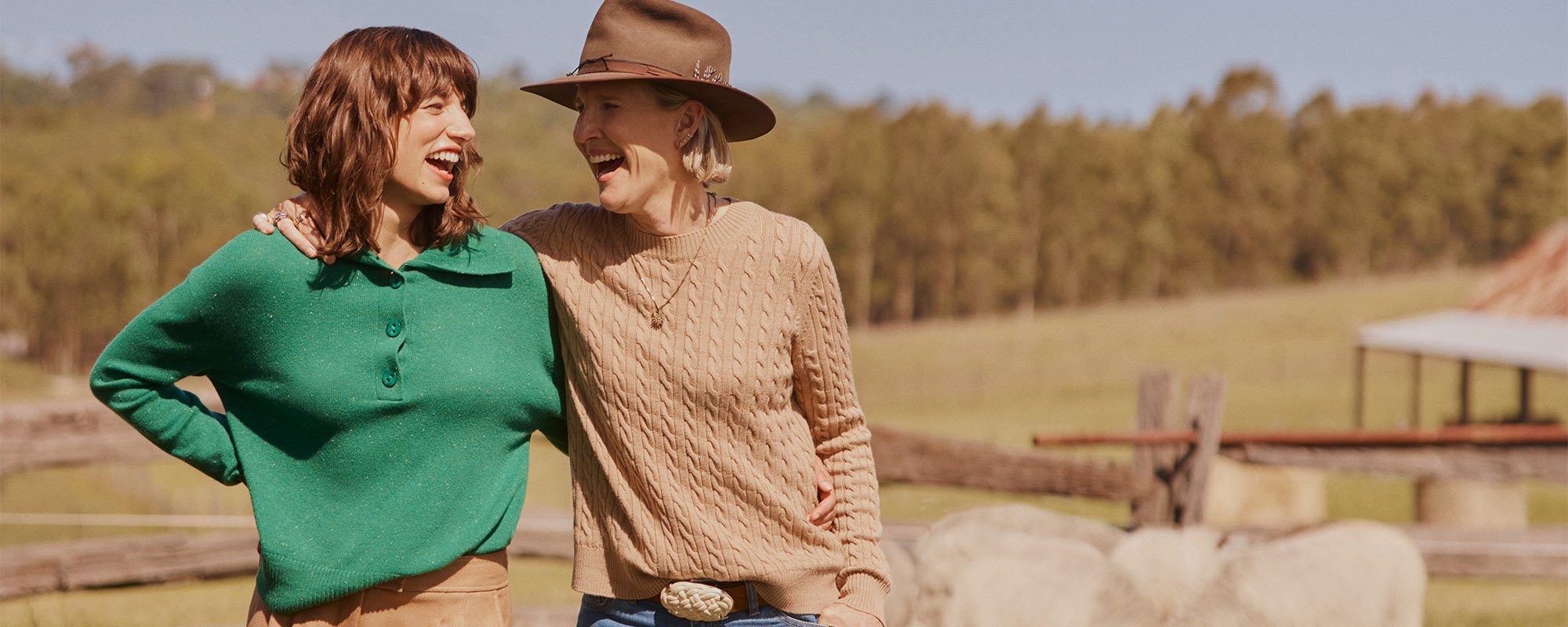 "Wool is the most beautiful, extraordinary and versatile fibre," says Rosie. "It never ceases to amaze me that it's a natural fibre from an animal, that becomes either an incredible evening gown, a chic suit or a beautiful woollen jumper that wraps around you like a warm hug on a winter's day. There's nothing it can't do."
In tribute to the natural origin of the collection's premium wool fibres and wool's journey from land to finished garment, the collection features Merino wool coats, twill pants, vests and knitwear honouring the natural hues of the Australian landscape in honey gold, rich emerald and mountain blue. Designed with changing seasons in mind, Sportscraft's autumn/winter 2023 Merino wool collection features pieces that can be layered for comfort and versatile wear.
Saluting the craftsmanship of the 60,000+ Australian woolgrowers who produce the best wool in the world, the collection proudly champions Australian wool's strong environmental story.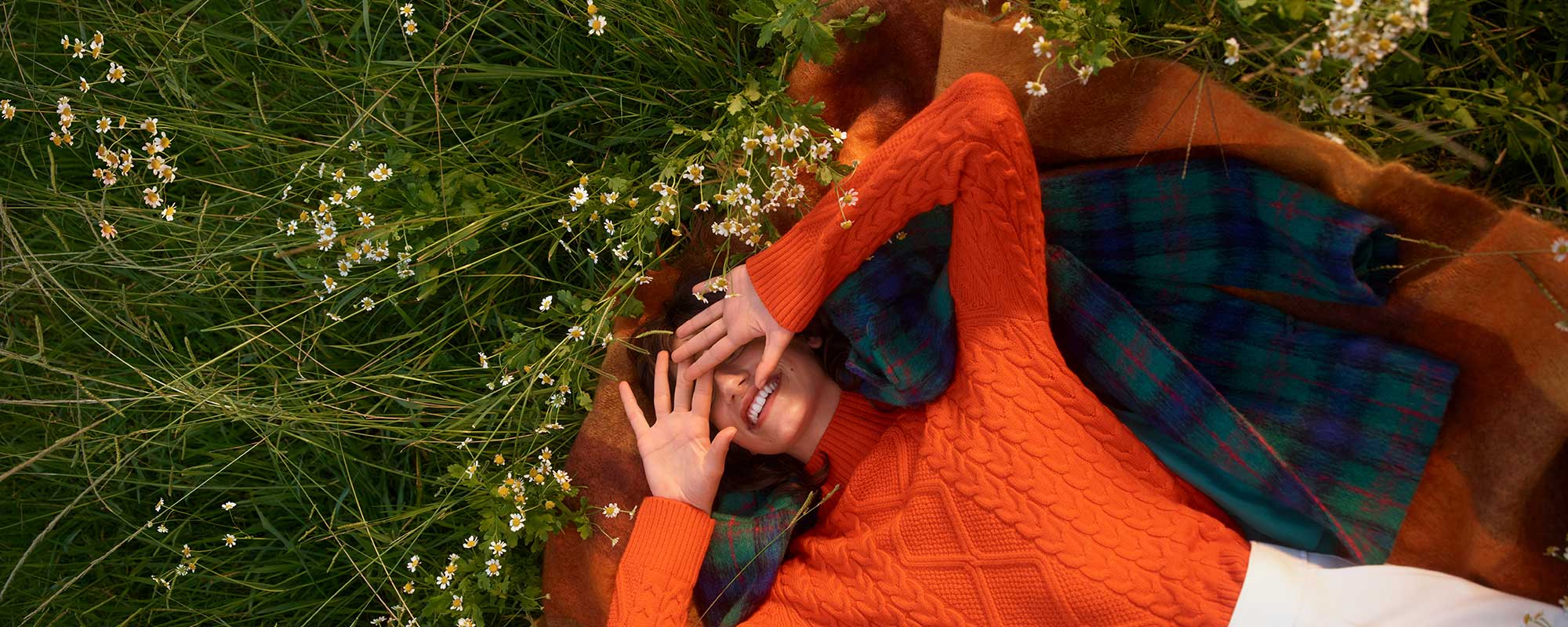 Discover the latest looks