Whether or not you actually make it to the slopes this winter, Perfect Moment's latest range of Merino wool ski apparel is perfect both on-piste and off.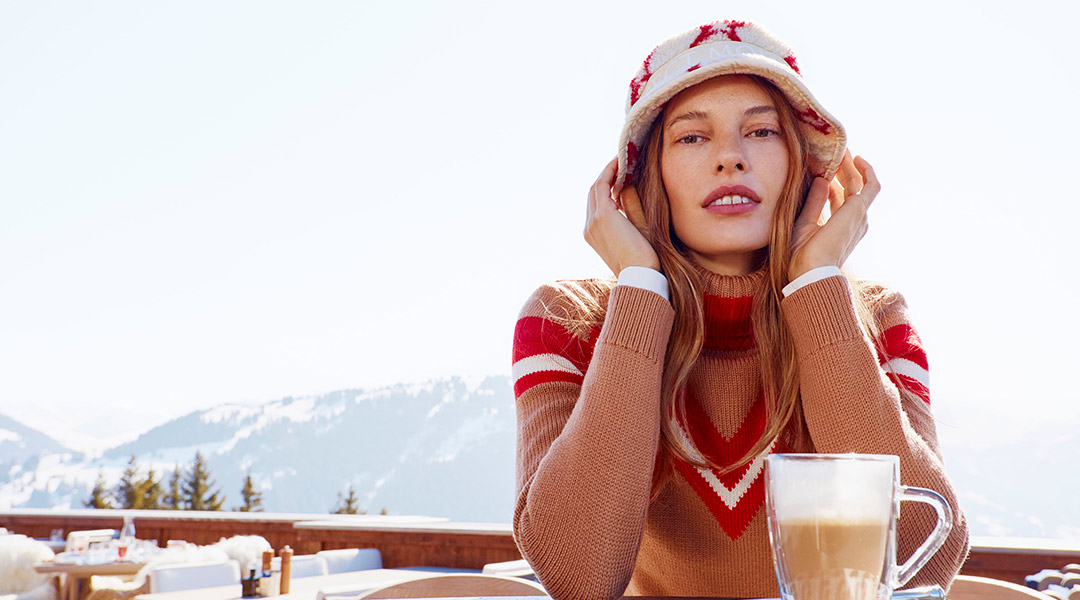 Luxury performance-driven skiwear brand Perfect Moment reunites with The Woolmark Company to release 42 new Merino wool styles - certified by The Woolmark Company - which fuse fashion and function.
Perfect Moment has always used the best-quality materials to create its collections - high performance and function are central to the design of each piece, in addition to cutting-edge fashion and style. No stranger to Merino wool, the natural fibre forms a signature part of Perfect Moment's winter collection, not only loved for its breathability and superior warmth benefits but it's moisture-wicking and odour resistance too. Now, each piece of Merino wool knitwear has been accredited with the Woolmark stamp of approval, passing independent testing for quality assurance and recognising each garment has been made with longevity and natural performance in mind.
Merino wool skiwear

Sourcing the finest technical yarn from Woolmark licensee Sudwolle, Perfect Moment's knitwear - including jumpers, jumpsuits, leggings and base-layers - delivers the ultimate in next-to-skin softness without comprising performance.
The Woolmark Company has worked closely with Perfect Moment to expand the brand's outer-wear range, sourcing technical Merino wool woven fabric for jackets and ski suits that is resistant to both wind and rain to protect the wearer from the elements and when blended with recycled polyester enhances both durability and protection to the wearer in frostier conditions.
"Perfect Moment is pleased to continue its partnership with The Woolmark Company, showcasing our values; premium materials that are fashionable and functional," says Perfect Moment Creative Director Jane Gottschalk. "The technical Merino wool woven fabric in the AW22 collection is all certified by The Woolmark Company, taking that winter chill off the mountain with the new range of jumpers, outerwear and accessories."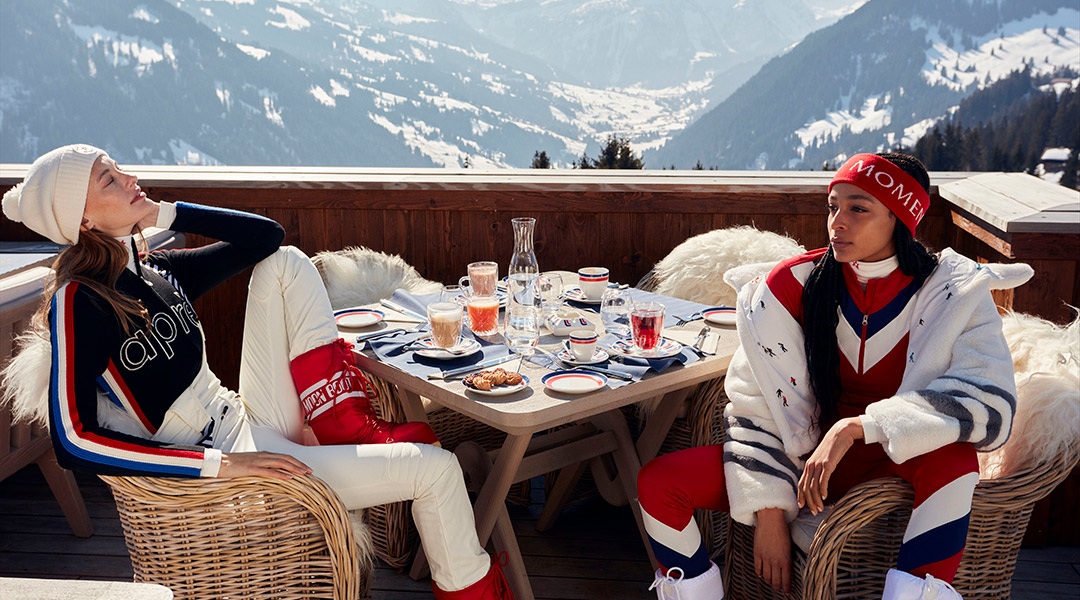 3 reasons to choose Merino wool for the snow
The original performance and eco fibre, Merino wool has long been used on ski slopes across the world. Here's the top 3 reasons why Merino wool makes the best snow clothes.
An active fibre, Merino wool breathes with you and its superior thermoregulating and moisture-wicking properties keep you warm and dry as the snow falls.
Merino wool's odour resistance means your base-layers and wool socks can be worn for multiple days before needing a wash, saving you luggage space and awkward glances apres-ski.
Layer-up with Merino wool base-, mid- and outer-layers – combined with Merino wool socks and beanies – for the foundation of comfort and warmth.
Shop the Perfect Moment x Woolmark collection here.
層次的性能
對綿羊好,對您更好! 無論您選擇羊毛的底層、中間層還是外層 – 或是三者的搭配組合,來進行下一次冒險,您知道美麗諾羊毛可以滿足您的所有需求。
底層
底層
無論想在溫暖天氣保持涼爽,或者想在寒冷天氣中抗寒,美麗諾羊毛底層都能在您與環境之間創造一個控溫層。在夏季,底層能夠轉移身體的濕氣,提供蒸發冷卻的效果。在冬天,底層則可以提供額外的隔熱層。
中間層
中間層
美麗諾中間層能在禦寒的同時,讓身體可以透氣以免過熱。美麗諾羊毛能夠吸收人體產生的濕氣,並將其釋放出去,以確保穿著者能體驗到最佳的微氣候環境。
外層
外層
100%美麗諾羊毛能夠防風、抗雨、抗紫外線和抗火–這就是美麗諾的力量。從深谷到高山,無論任何環境,美麗諾羊毛外層都能提供您終極的防護。