Of all the places you'd expect to find Merino wool, the beach is probably the last. Yet when iconic French swimwear label Vilebrequin joins forces with The Woolmark Company, you know the resultant swim shorts are set to make a splash.
Vilebrequin takes swimwear to a sartorial level, fusing 50 years of tailoring know-how with an endless flair for experimenting. This innovative men's swimwear capsule from Vilebrequin puts a suitably playful spin on swimsuit tailoring, which draws on traditional suiting methods for everything from weaving to pattern cutting and pocket placement.
Each of the nine swim shorts in the Merino wool range demands an average of 32 steps, offering a bespoke fit and engineering that lasts. The 5 new Woolmark-certified styles - marking the brand's second summer with wool - add iconic men's suiting references to the mix, this time in bold new colours including: Crimson, Azure, Purple Blue, Sunflower and Divine. Choosing non-mulesed extrafine Merino wool fabric from luxury Italian weaver REDA, Vilebrequin's swim shorts are a true celebration of Italian know-how mixed with Merino wool and performance.
"Merino wool is real source of eco-innovation," says Vilebrequin CEO Roland Herlory. "We feel confident our clients will appreciate its remarkable quality and the naturally chic way it hangs on the body. Partnering with The Woolmark Company has introduced us to cutting-edge techniques that reduce our impact on the planet while delivering a uniquely elegant product."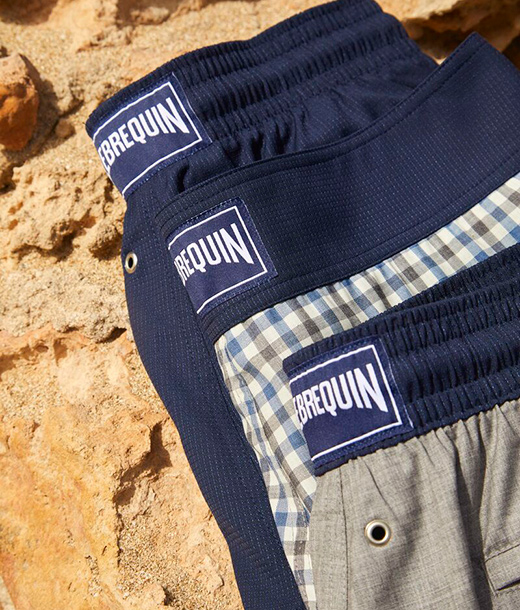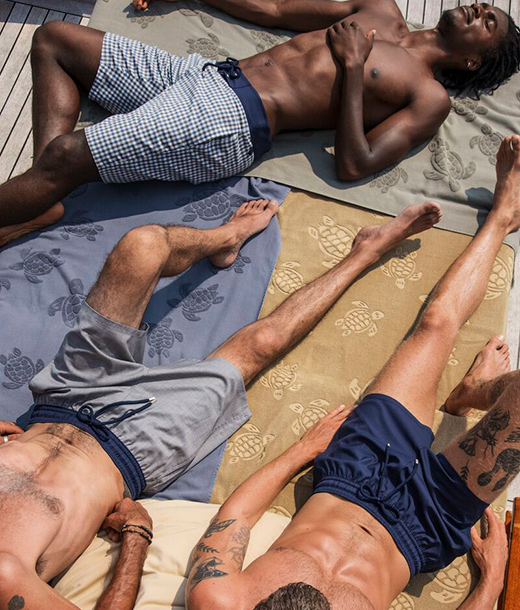 Can I swim in Merino wool?
Yes, you can swim or surf in Merino wool and Vilebrequin's swim shorts are a perfect example of fusing the best of nature with technical innovation.
100% natural, renewable and biodegradable, Merino wool is the original eco fibre with performance benefits to boot. Thanks to their scale-like structure, worsted Merino wool fibres form a naturally water-friendly, quick-drying shell - especially when woven at higher densities. Sea turtles and sheep have more in common than you think. Naturally quick drying, these swim shorts can achieve a drying time of 5 to 7 minutes, which according to Vilebrequin is much quicker than the target level.
But what about Merino wool at the beach? Ultra-breathable, moisture-wicking, thermo-regulating and resistant to UV, Merino wool is cementing its position as a hot-weather hero.