Merino wool has once again been put to the test through the Luna Rossa Prada Pirelli team uniform, designed and developed for the 37th America's Cup. The uniforms further cement Merino wool's rightful place as a new breed of
natural-performance sailing wear.
The America's Cup has begun!
We're proud to cheer on the Luna Rossa Prada Pirelli sailing team as they race towards victory in the 37th America's Cup. Reuniting with Luna Rossa Prada Pirelli as the official technical partner, The Woolmark Company continues to put Merino wool's inherent technical benefits to the test, expanding on the existing team kit to include performance-first apparel for cycling, running and gym-based training. The custom-made team uniforms have been made with technical fabrics that utilise Merino wool – a 100% natural, renewable biodegradable and recyclable fibre.
For live updates and streams go to the Luna Rossa News page.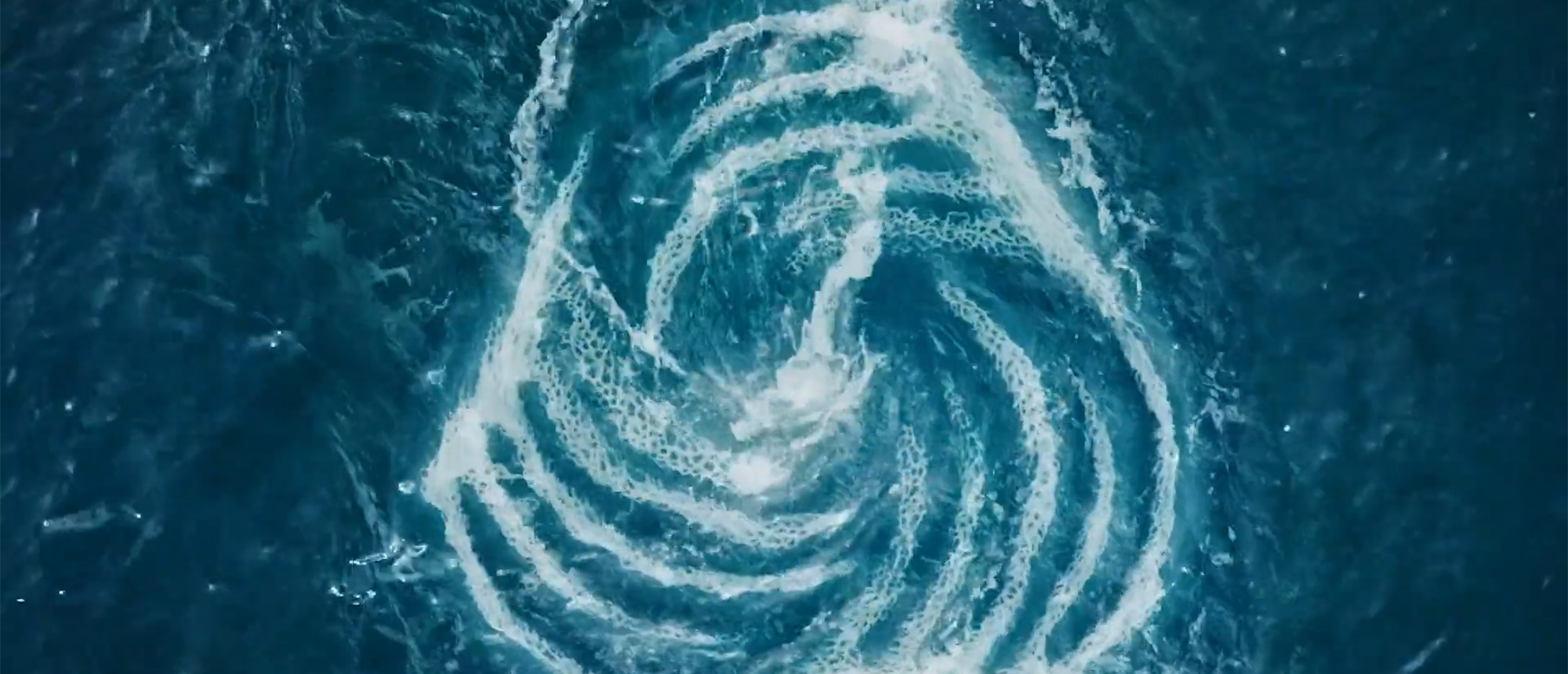 Enhanced sports performance, naturally
These extreme weather wear garments utilise the fibre Merino wool to enhance performance and reduce environmental impact. Wool's natural properties such as superb breathability, the ability to wick away moisture and superior thermoregulation make the natural fibre ideal for professional sailing.
These uniforms herald the emergence of a new breed of natural performance sailing wear outperforming the rest. A Merino wool-rich wet jacket and wet suit offer the first line of protection with these technical outerwear garments, whilst a variety of base-layers harness Merino wool's superb breathability and moisture management properties.
Ultralight to maximise speed, the Merino wool-rich cycling gear protects athletes from wind and rain whilst delivering natural stretch for freedom of movement. Unique technical fabrics were developed to deliver enhanced temperature regulation and moisture management benefits, excelling in different weather conditions and intensity levels.
Stretch beyond expectation with a fibre made to maximise movement and comfort, these Merino wool-rich garments for running keeps the athletes cool and dry during endurance training activities. Soft next-to-skin base-layers and water-repellent mid- and outer-layers draw on the thermoregulating benefits of Merino wool.
"The last edition proved how Merino wool is the perfect partner to ensure high-quality performances thanks to its natural qualities. We are pleased to extend the presence of this 100% natural fibre also in the training uniforms, underlining once again the team's commitment to safeguarding the oceans."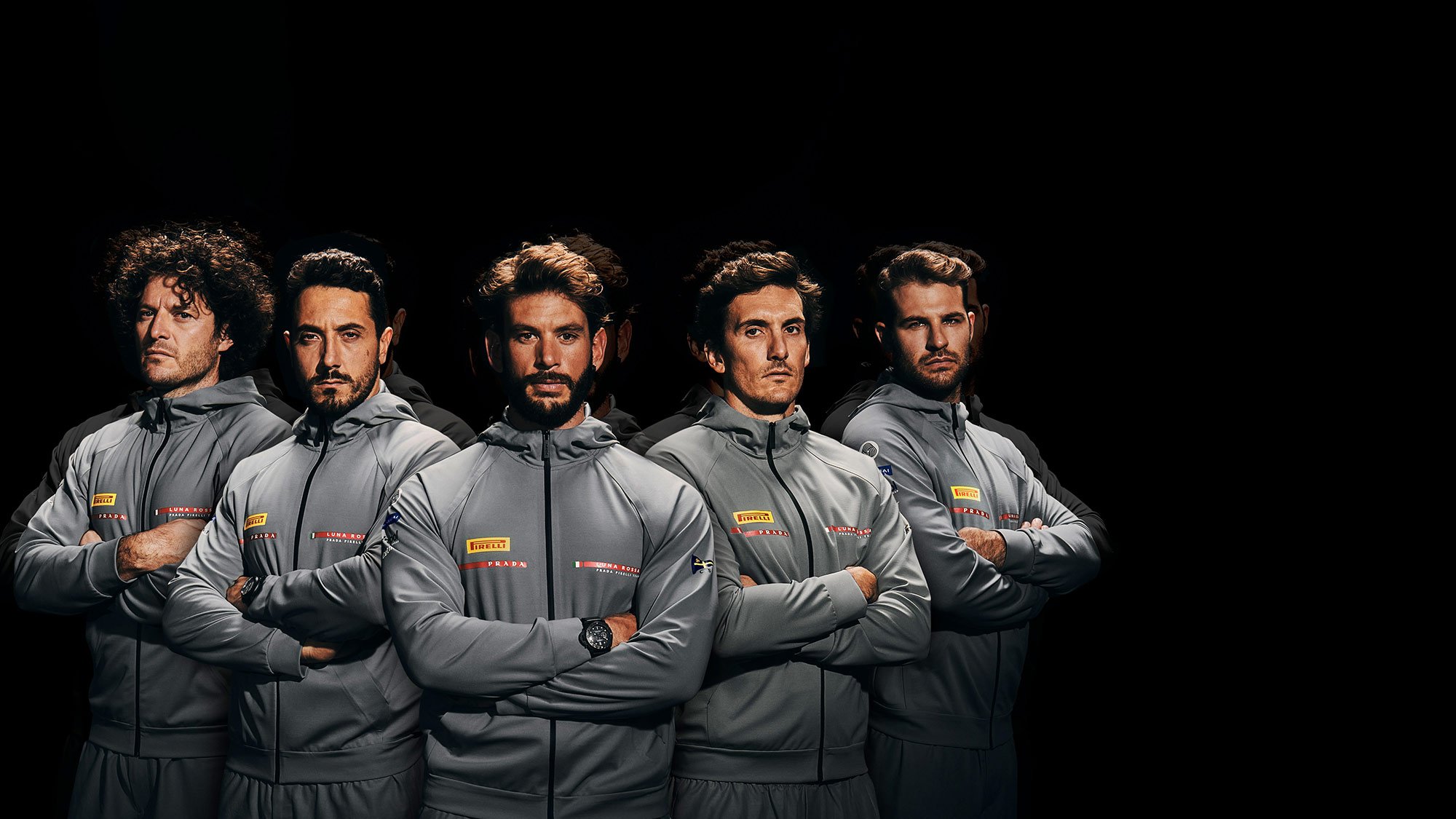 Merino wool sailing and training kit
Running kit
Cycling kit
How Merino wool protects the ocean
With a focus on technical performance, and the added benefit of protecting the ocean, Merino wool proves to be the added element for Luna Rossa Prada Pirelli – a fibre created in - and defined by - the forces of nature, put to the ultimate test by this elite sailing team.
With up to 35% of microplastics in the marine environment shed from synthetic clothing, the Luna Rossa Prada Pirelli team chose to help combat the rising tide of microplastics by reducing the amount of synthetic fibres in its team uniform, and instead incorporating Merino wool – a 100% biodegradable fibre in both land and marine environments.
History of the America's Cup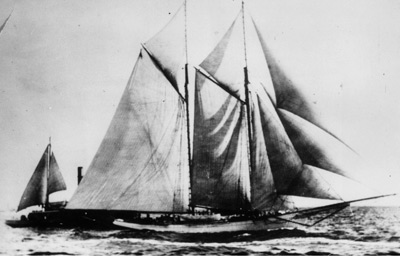 1851年:傳奇啟航
美洲杯帆船賽是遊艇界的巔峰之作,於 1851 年首次舉辦比賽,使其成為歷史最悠久的國際體育賽事,比現今的奧運足足早了 45 年。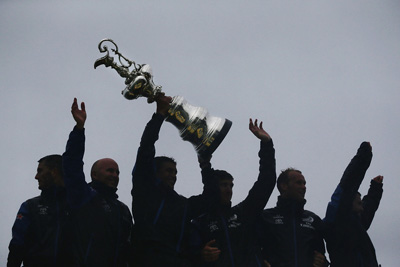 1870 至 1980 年:美國霸主
從 1870 年到 1980 年,一支擁有 132 年歷史的船隻代表美國成功地捍衛冠軍獎杯多達 24 次。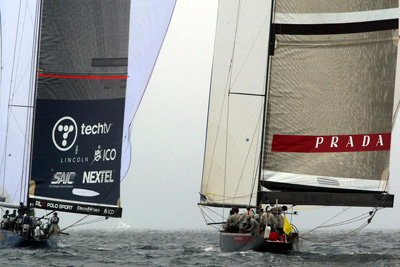 1980 年:美國霸主
美洲杯帆船賽毫無疑問是最難角逐冠軍的運動賽事,自於英國舉辦的首場比賽以來,160 多年裡,只有四個國家獲勝。 1983年,賽事引入挑戰隊挑選賽 (Challenger Selection Series),旨在培育和鑑定出美洲杯帆船賽最強大的挑戰者,並確保他們透過激烈的競爭挑戰衛冕者。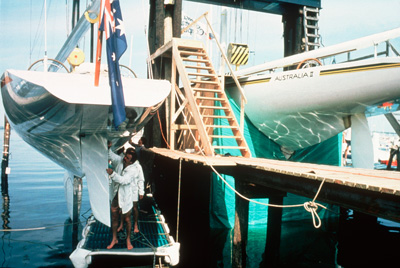 1983年:澳洲挑戰成功
澳洲是 1983 年作為挑戰者的國家之一,而這群「來自內陸的男人」挾帶了一個秘密武器。澳洲二號 (Australia II) 在被拖曳到海上的時候,在索具中裝了一個拳擊袋鼠旗幟;而水下前衛設計的帶翼掛龍骨,能使12米級別帆船在大多數環境下展現極高的速度。 澳洲二號 (Australia II) 成為第一個從美國人手中成功奪回獎杯的挑戰者。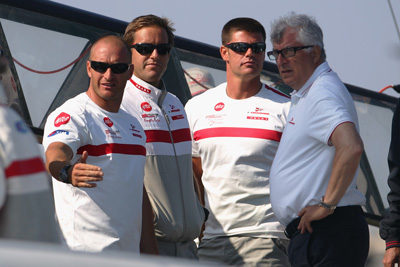 1997年:PRADA 下戰帖
Luna Rossa 隊由 Patrizio Bertelli 於 1997 年組建,取名為「Prada Challenge for America's Cup 2000」。這支船隊初次亮相,便以黑馬之姿贏得了挑戰者選拔系列賽,向美洲杯帆船賽衛冕冠軍發起猛烈挑戰。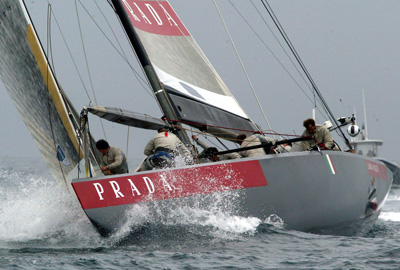 2000 年:PRADA 未來感制服
在 Prada 杯中,水手們獲發了低調的未來感制服,這款高機能的服裝採納用於惡劣天候的定制防風雨配備以及貼身三層式萊噴墨上衣,制服均採用銀底搭配獨特的紅色條紋,上面印有 Prada 標誌。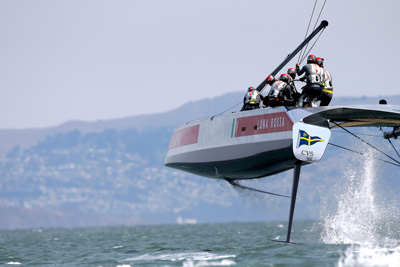 2013年:挑戰者 LUNA ROSSA
隨後,Luna Rossa 參加了2003、2007 和 2013 年的美洲杯帆船賽,在四場有爭議的美洲杯比賽中,三次取得挑戰者選拔系列賽的決賽資格。船員空氣動力學設計的銀色制服可媲美優雅的太空人服裝,並與 Luna Rossa 船隻的美麗造型和諧相襯。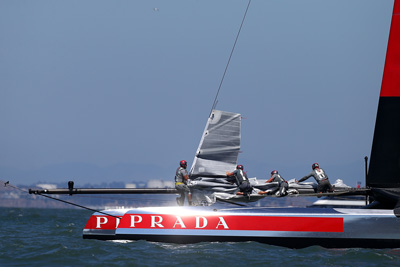 2017年:超越歷史
2017 年,Luna Rossa 第六次向美洲杯發起挑戰,超越 Sir Thomas Lipton 的史上挑戰次數。
2018年:劃時代帆船設計
AC75 單體帆船以前所未見的全新設計問世,並與主要活動贊助商 Prada 一起宣布,為2021 年的熱血沸騰的賽是拉開序幕。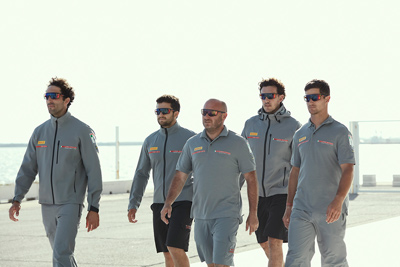 2019: PRADA X WOOLMARK

And just as the technical aspects of the boat have advanced, so too has the sailor's technical clothing. Tested by the best, the performance benefits of Merino wool will combine with Prada's iconic aesthetic to give the sailors from Luna Rossa Prada Pirelli the competitive edge.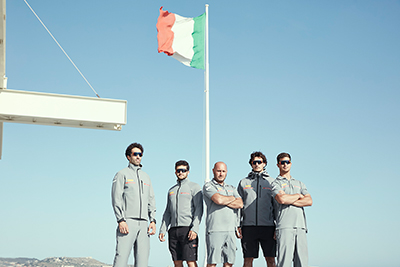 2021: 36TH AMERICA'S CUP
After 10 incredible and hard-fought regattas the 36th America's Cup presented by PRADA came to an end with a 7 - 3 score in favour of the defender, Emirates Team New Zealand.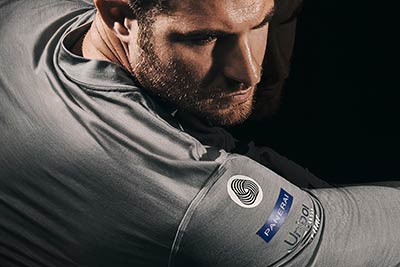 2022: LUNA ROSSA PRADA PIRELLI X WOOLMARK REUNITE
The Luna Rossa Prada Pirelli team once again onboards The Woolmark Company as its technical partner, expanding its Merino wool rich sailing kit to include performance-driven garments for cycling and running training activities.
"Wearing good quality sportswear for a team like Luna Rossa Prada Pirelli means enhancing our performance."