We have partnered with fashion product development and production software company SupplyCompass to develop a comprehensive sustainable material guide that covers everything brands need to know about wool.
This guide provides essential wool knowledge; from its extensive material properties, production processes and product innovations, to its social, animal and environmental impacts.
The guide highlights the considerations for designing a collection with wool, how the Woolmark certification program can add value to an end product and the latest innovations in wool including wind and water-resistant wool, wool faux fur and digital printing technologies.
Used by fashion brands and manufacturers, the SupplyCompass platform digitalises product development, sourcing and production management, enabling all players in the value chain to collaborate in real-time, gain full visibility over orders, and drive efficiencies. The SupplyCompass x The Woolmark Company partnership aims to empower more brands to produce sustainable wool collections with this versatile natural fibre.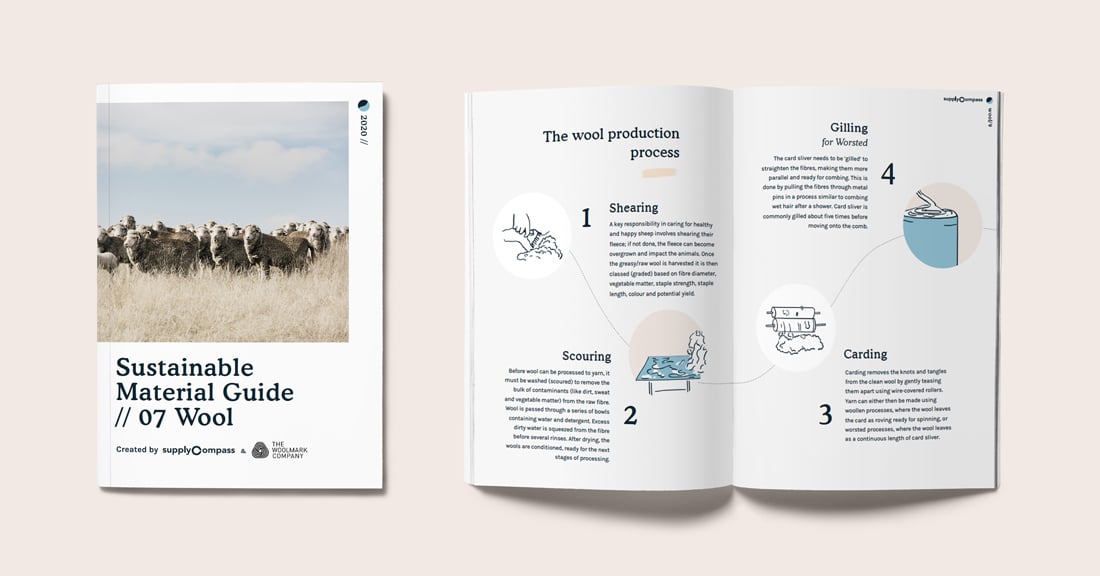 Download the free guide
Fill out the form below to access the SupplyCompass Materials Guide: Wool Edition.