---
The winner of the 2017 Woolmark Company Texprint Award has been announced, shining the spotlight on the best emerging textile designers studying at colleges across the UK.
Woven textile designer Rosie Moorman has been announced the winner of the 2017 Texprint Award, sponsored by The Woolmark Company, at an event staged during Première Vision, Paris.
The Loughborough University graduate was praised by judges Maurizio Sarti of illustrious textile house Lanificio Faliero Sarti and radical UK creative Charles Jeffrey for her experimental use of colour.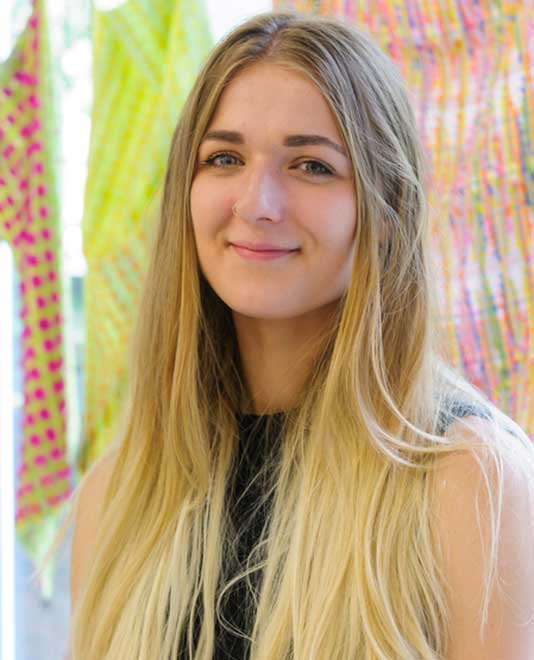 Those eligible for The Woolmark Company Texprint Award must incorporate a minimum of 60% Merino wool into their textiles and demonstrate a good understanding of the fibre's qualities and potential application in fabric. The Woolmark Company has supported this special prize for seven years.
No stranger to wool, Rosie works solely with noble fibres and hand-dyes her work, using her own loom and developing unique colour chips. The winning collection was inspired by the landscapes and moorlands of her native Yorkshire.
"I really love experimenting with wovens and pushing forward the potential of wool," she said.
"Rosie's work uses colour beautifully and she has developed her ideas so well," said Sarti of the young designer's work. "There is a spirit of experimentation, but she also shows a good technique for industry. We are happy to be part of the judging team as The Woolmark Company is making a great job trying to discover and help new talent and designers."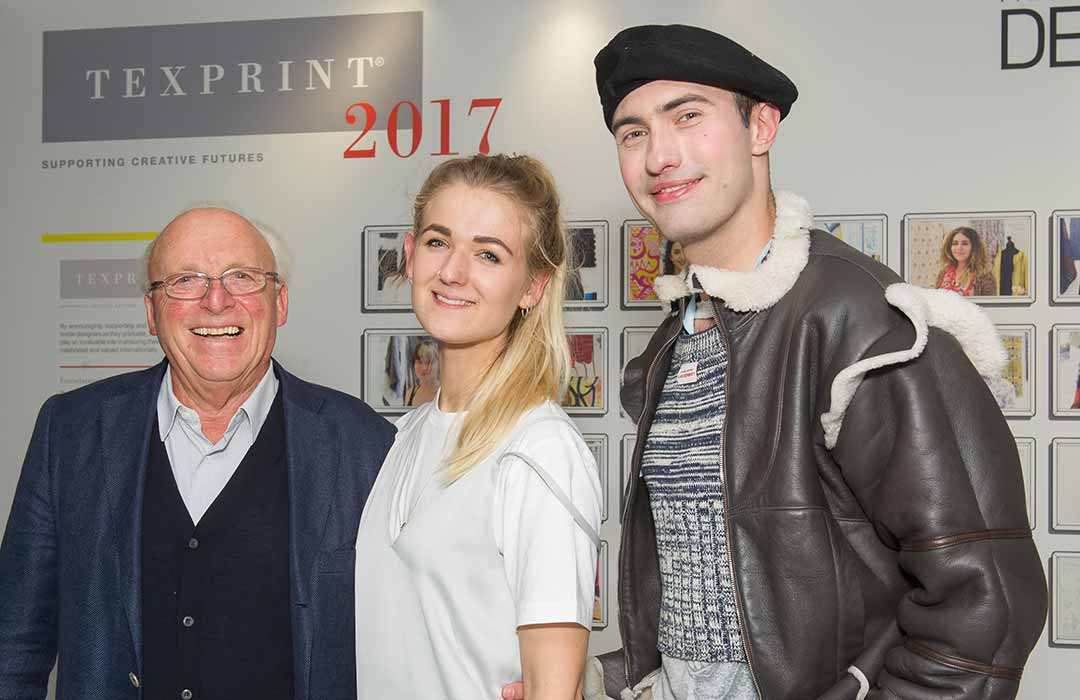 Roberto Sarti (Judge), Rosie Moorman (winner of the Woolmark Company Texprint award), and Charles Jeffrey (Judge)
Jeffrey added: "Rosie is a great talent with an experimental approach. We're so delighted that she has won this award that validates her creativity."
Rosie will receive £1000 prizemoney plus ongoing support from The Woolmark Company and opportunities to learn about developments, innovations and the supply chain for wool. In addition, The Woolmark Company will sponsor a dedicated presence for Rosie at Intertextile Shanghai in October.
"The Woolmark Company has long been a proud supporter of Texprint," explains The Woolmark Company General Manager, Processing Innovation & Education Extension Julie Davies. "The award provides a unique opportunity for emerging textile designers to engage with industry leaders and gain valuable, practical experience in the field of textile design. A firm believer of education and fostering the development of future design talent, The Woolmark Company is pleased to once again support this important award scheme and invest in the future of the textile industry, whilst highlighting the innovative nature of Merino wool."