Merino Vintage Yarn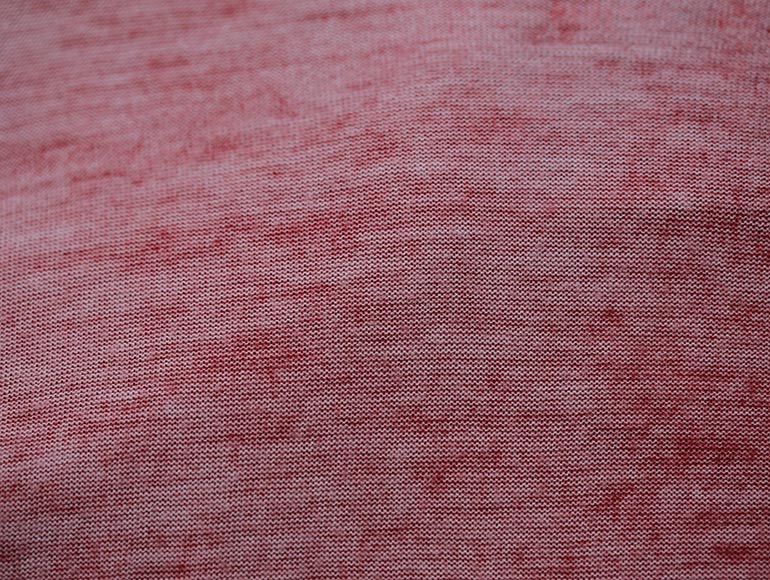 Controlled fading on Merino wool woven fabrics give a vintage effect.
Faded and washed out aspects are hallmarks of casual and relaxed dressing.
The classic approach to creating a vintage look on textiles is to simply apply pigments, fixed to the fabric with special binders that can be partially removed during garment washing. There are however some limitations in terms of handle and rubbing fastness. Furthermore, pigment systems are only suitable for late stage application, which requires extra skills from the knitter or weaver.
A new technique has been developed to enable machine washable Merino wool yarns to possess an inherent ability to fade on washing; eliminating the need for garment dyeing.
The technology
By using a special low-temperature hank-dyeing system which allows special reactive dyes to absorb into the wool fibre, the resulting yarn can be knitted as normal, but then during special wet-finishing of the knitwear the dye colour is removed from the wool fibre surface.
Wet finishing can be done using the same systems currently used for cotton garments. This results in an antique or faded look and any remaining dye is fixed to ensure colour-fastness is maintained.
The features
Colour fades during industrial washing to create frosted or vintage faded looks on garments
Knitting efficiency and soft handle is maintained because binders are not used
Woolmark standards of colour-fastness to machine washing and to dry-rubbing
Yarns are offered hank-dyed in two-fold form for bulk and softness.
For further information about Merino Vintage Yarn contact your local Woolmark Company office.