---
Australian tailor M.J. Bale has announced a ground-breaking new partnership to support regenerative agriculture and biodiversity preservation to ensure they are giving back to the earth. The brand has joined forces with 116-year-old, conservationist-led Tasmanian Merino wool-growing farm, Kingston, as part of a 5-year agreement.
As part of the agreement, which includes the exclusive supply of Kingston superfine 16-micron Merino wool for the brand's single-source suits, blazers and ties, M.J. Bale and Kingston owner Simon Cameron have committed to a series of initiatives including the reduction of livestock methane emissions, regenerative agriculture practices and biodiversity preservation.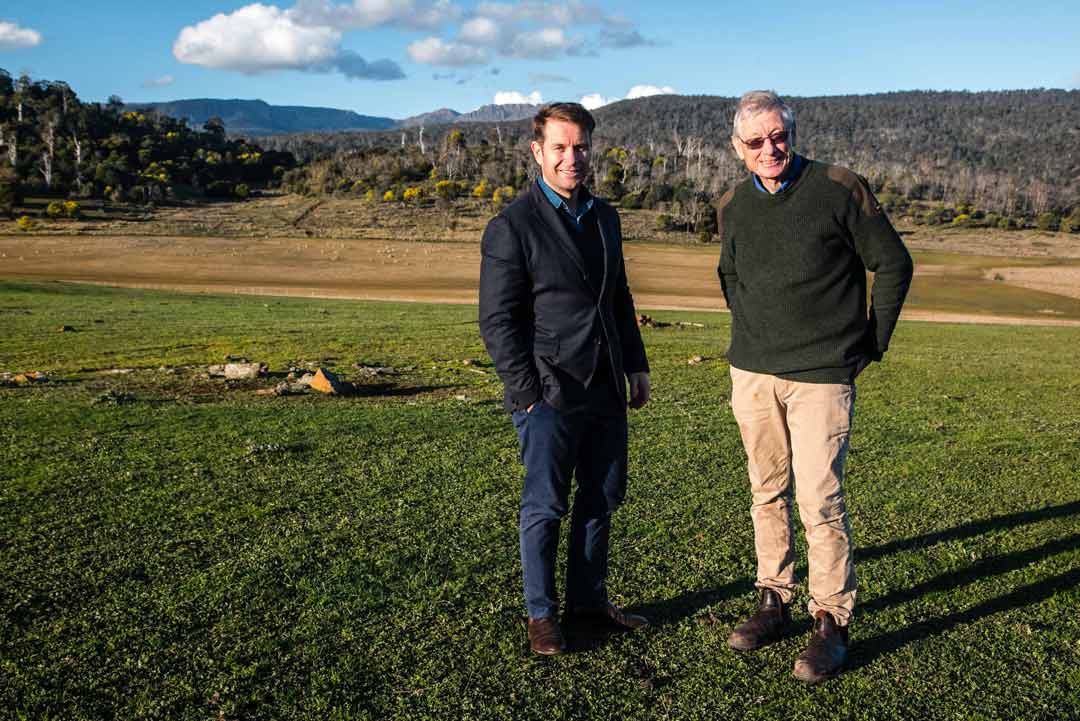 Matt Jensen and Simon Cameron at Kingston, Tasmania.
"As a brand built on the highest quality Australian natural fibres, we remain passionately committed to the sustainability and regeneration of the environment," says M.J. Bale Founder and CEO Matt Jensen.
"We are driven to make this investment in Kingston with owner Simon Cameron one of the most progressive and ethical wool producers in the world, not just because it's the right thing for M.J. Bale, but for the health of our natural environment.
"This commitment to Kingston not only allows M.J. Bale direct access to elite superfine Merino wool, but Kingston effectively becomes a laboratory partner for regenerative agriculture programs we're trialling, such as the pursuit of Carbon Neutral Wool."
"We remain passionately committed to the sustainability and regeneration of the environment."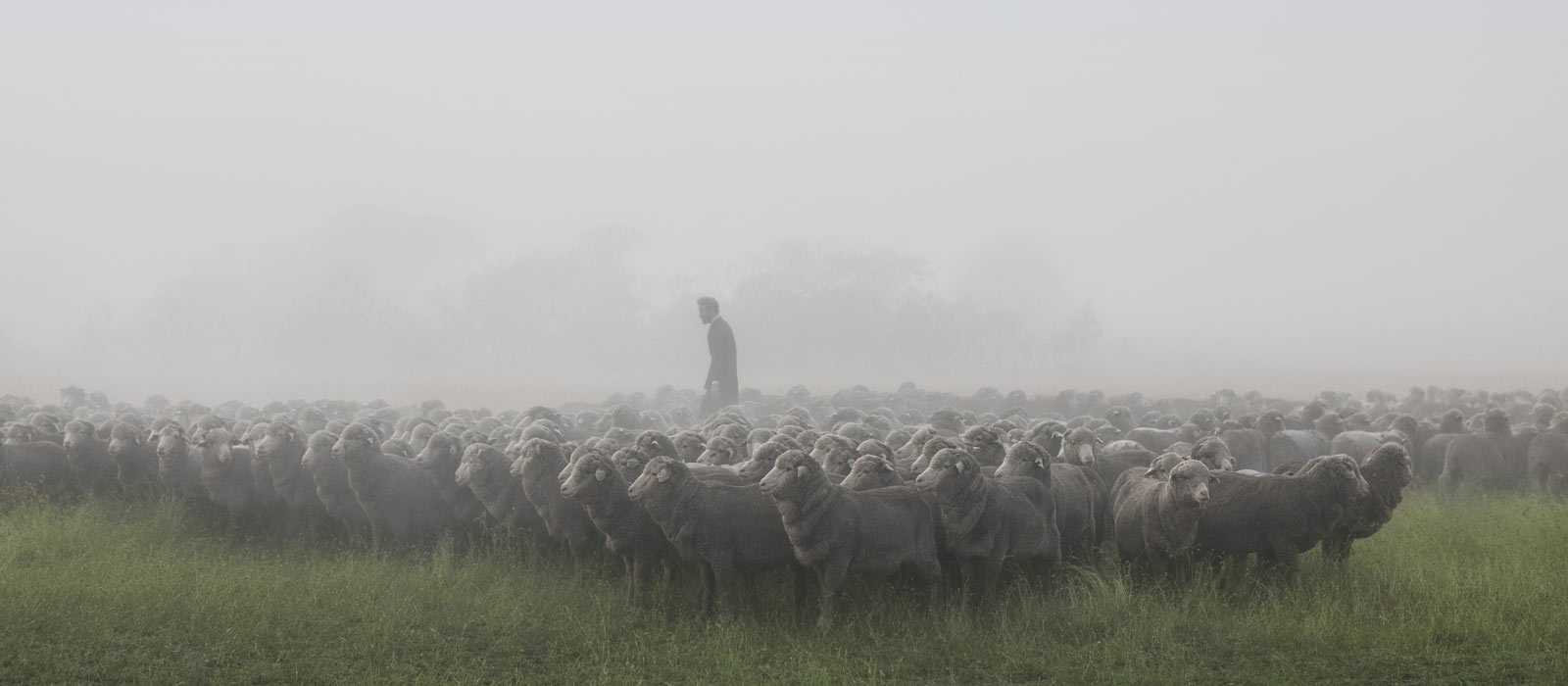 Traceability and supply chain transparency are becoming increasingly important as global consumers demand to know how and where their clothes are made. The results empower both brands and consumers to make better choices and produce quality products with integrity. Wool naturally has a great story to tell, with its inherent benefits and eco-credentials complimenting single origin partnerships such as that between M.J. Bale and Kingston.
fact sheet
WOOL AND THE CARBON CYCLE
Carbon is a vital building block for life and for many of the products we use every day. Many textiles and fibres are made from carbon-based products, but only some, such as wool, are made from atmospheric carbon. In addition, wool is naturally biodegradable. When disposed of, wool acts like a fertiliser by slowly releasing valuable nutrients and carbon back into the soil. By comparison, the carbon in the major synthetic apparel fibres, such as polyester or acrylic, is extracted from fossil fuels, de-sequestering carbon stored millions of years ago.
Carbon Neutral Wool project will begin with a year-long scientific trial at Kingston farm starting February 2020.
"This partnership means I can continue our environmental and biodiversity conservation work, such as protecting the precious grasslands and other natural values we have," said Cameron. "It means a lot to the future of Kingston and to the future of biodiversity in Tasmania. The outcome has the potential to positively affect not just Australia's level of agriculture-driven greenhouse gas emissions, but the global environment."
Projects include large-scale tree planting and revegetation, the safeguarding of indigenous grasslands, as well as the preservation of threatened local flora and fauna, including breeding wedge-tailed eagles, platypus, Tasmanian devils and Eastern and Spotted-tailed quolls.